The Best Baseball Pitching Lessons
Our baseball coaches are the most qualified in the Maryland, Delaware, Pennsylvania, and New Jersey area.
Learn More
Are you a pitcher who's ready to step up his game, increase velocity and improve pitching mechanics?
Hardball Factory Pitching Lessons
During your Hardball pitching lessons, you'll learn the pitching mechanics, science and application of our cutting edge methods for increasing velocity and developing the 90 MPH delivery.
You'll leave our pitching lessons with a systematic science and throwing mechanics plan to help you increase velocity, command, and durability. During your pitching lessons, you'll be introduced to a series of pitcher specific drills and exercises designed to elicit the necessary changes to make you the most dominant pitcher you can be.
You'll be able to implement a world-class arm care and recovery program. This will help ensure you're always ready for your next outing and that arm pain won't ever sabotage all of the hard work you did to increase velocity and improve overall.
Acheive Your Pitching Goals
During our pitching lessons, we not only train pitchers to increase velocity, strength, and command, but we train them to understand how to reach their goals.
For help achieving those goals, call us at 302-256-2260 or email buck@hardballfactory.com to schedule a pitching evaluation.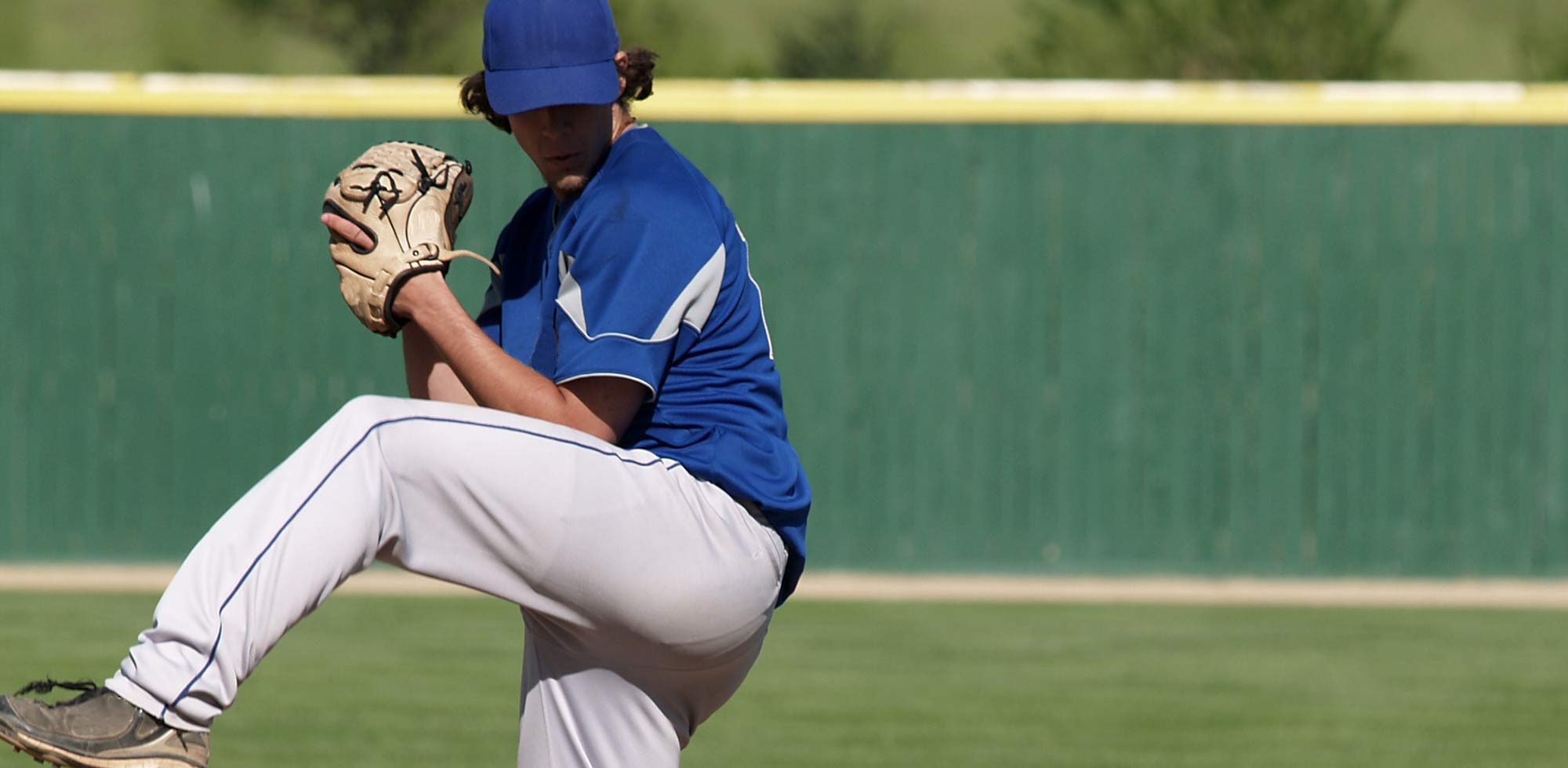 What You Need to Pitch at The Next Level
Increased velocity to throw 3-5 mph harder
Improve command and strike percentage by 10-15%
Need better shape, speed, spin, and command of their off-speed pitches
Need to be healthier and more durable
Need a combination of all of the above
It's tough to accomplish all of this alone or with just one coach. This is why specialized elite pitching lessons are what many players need to gain the right edge
What To Expect From Our Pitching Lessons
Increase the velocity of your fastball 3-5 mph
Improve command of the extension side fastball and off-speed offerings to a rate of 10-15%
A thorough understanding of your own spin rate and how to employ it to attack hitters
Total elimination of arm pain and significantly improved recovery
With our pitching lessons, your arm will be prepared and conditioned as it has never been before.